Meet Tag
...a clever, fun tool that tags along to help you manage all aspects of your health
̌
All on FB Messenger
Whether you are headed to the gym, grocery store, restaurant, or kitchen, Tag acts as your new and improved healthy conscience!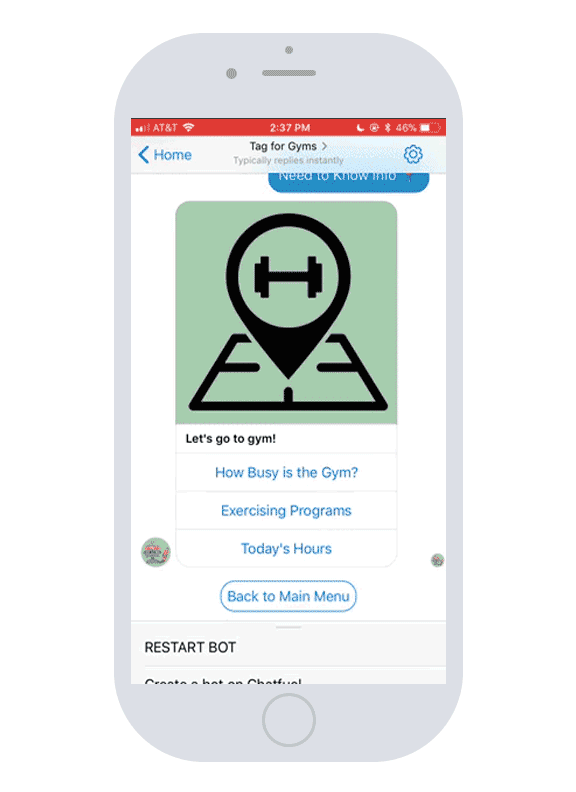 Weekly challenges to help you WIN the week...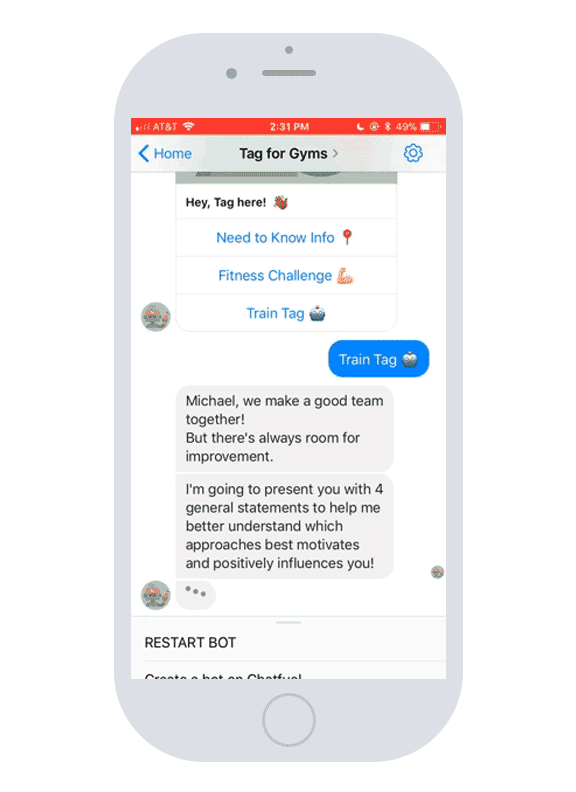 Personalized, Effective Motivation
Train Tag to keep you accountable and engaged...
This Tag Demo will give you a taste of contagious health. All on FB Messenger!